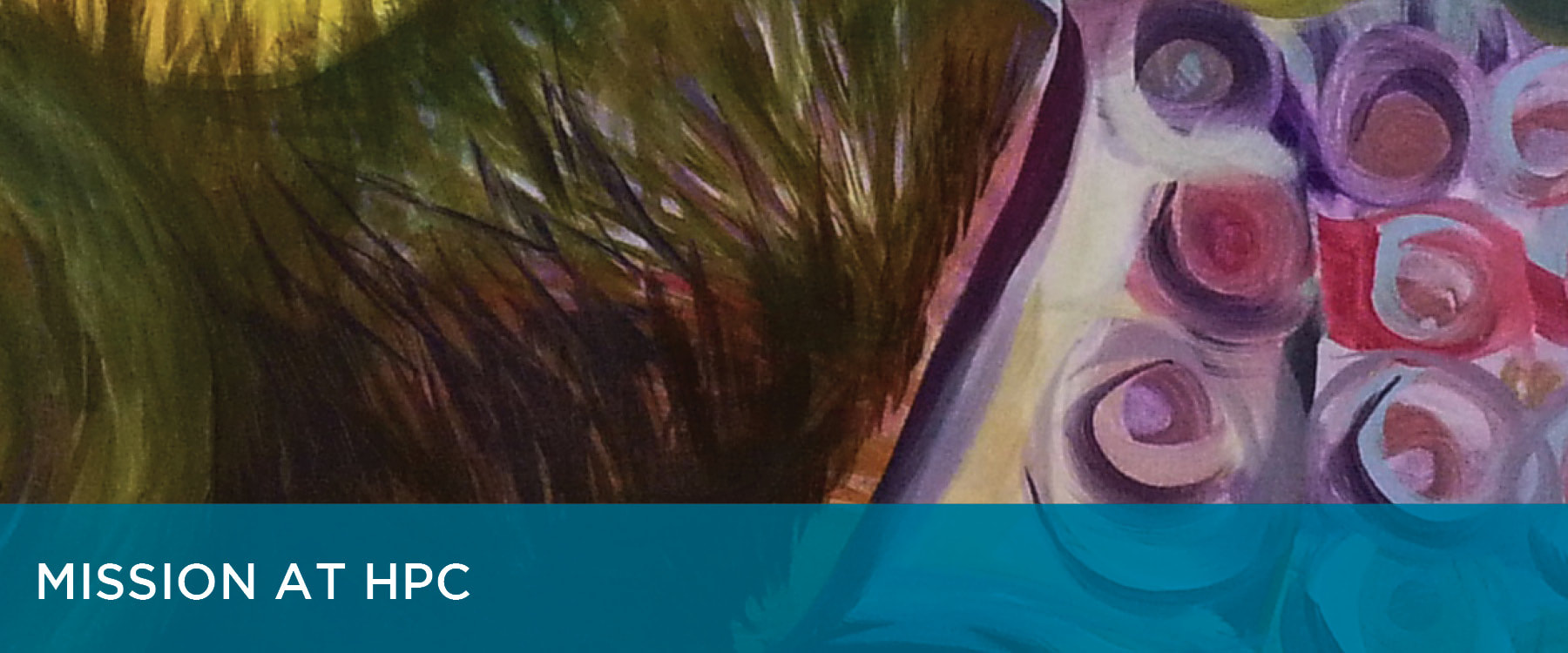 Our mission work is a direct reflection of who we are at HPC. We support a variety of local, national, and international mission organizations. Below you'll find information about some of our Mission Partners - please visit their websites to learn more about them and the good work they do!

---
OUR MISSION PARTNERS
MARK HARE
- Missionary, PCUSA
Mouvman Peyizan Papay (MPP) is a grassroots movement whose goal is to help small farmers improve their living conditions. It began in 1973 in the small community of Papaye and now has members throughout Haiti. Mark Hare works with the members, advising them on ways to increase food production. His work helps farmers provide adequate nutrition for their families and generate income by selling excess crops...
ONE GREAT HOUR OF SHARING
Since 1949 Presbyterians have joined with millions of other Christians through One Great Hour of Sharing to share God's love with those in need. Your generous gifts assist those affected by natural disasters, provide food to the hungry, and help build strong communities.CHILDREN'S MEDICAL RESEARCH FOUNDATION
CHURCH WORLD SERVICE
Church World Service is people reaching out to neighbors in need near and far--not with a hand out, but a hand up. So, if you're looking to help build a better world—a world where there's enough for all—you've come to the right place!
GREATER CHICAGO FOOD DEPOSITORY
The Greater Chicago Food Depository, Chicago's food bank, is a nonprofit food distribution and training center providing food for hungry people while striving to end hunger in our community. The Food Depository distributes donated and purchased food through a network of 650 pantries, soup kitchens and shelters to 678,000 adults and children in Cook County every year. Last year, the Food Depository distributed 69 million pounds of nonperishable food and fresh produce, dairy products and meat, the equivalent of 140,000 meals every day.
CONSTANCE MORRIS HOUSE
Pillars keeps our communities healthy and strong by providing quality, comprehensive, community-based social services for over 10,000 individuals and families annually in 36 communities who are facing challenges and crisis. Pillars utilizes a community wraparound approach, offering a wide spectrum of fully-integrated services that collectively offer the strongest possible safety net. Fees are collected on a sliding scale. Many services are bilingual and all are provided without regard to race, religion, national origin, sexual orientation, income level, gender, age, or disability.
CROP WALK
When CROP began in 1947 (under the wing of Church World Service, which was founded in 1946), CROP was an acronym for the Christian Rural Overseas Program. Its primary mission was to help Midwest farm families to share their grain with hungry neighbors in post-World War II Europe and Asia. Today, we've outgrown the acronym but we retain it as the historic name of the program. CROP Hunger Walks are interfaith hunger education and fundraising events sponsored by Church World Service and organized by CWS regional offices across the U.S.
BEDS PLUS
Our mission is to help homeless individuals obtain stable housing by providing a continuum of professional supportive services and emergency overnight shelter.

HEAD START ILLINOIS
The Illinois Head Start Association is committed to enhancing the development of children, empowering families and strengthening communities. As advocates, we speak in a unified voice and act on issues affecting children and families. We provide professional development opportunities for all members. Our association accepts the statewide leadership role in developing partnerships and empowering members to be community leaders.

LYONSVILLE CHURCH FOOD PANTRY
The Food Pantry is open on Sundays from 11:30 a.m. – 12:30 p.m. Volunteers are always needed to help restock donated food and bag up food for guests. Current needs: canned meat products (tuna and chicken), and paper products. Contact the church office if you would like to help. Donated food can be dropped off while the pantry is open, or contact the church office:
6871 Joliet Road - Indian Head Park, IL 60525
(708) 246-1255
lyonsvilled@sbcglobal.net
Office Hours: M - TH 9am - 12pm

LIFESOURCE - CHICAGOLAND'S BLOOD CENTER
LifeSource, Chicagoland's Blood Center, is a non-profit corporation established in 1987 through the merger of the Blood Center of Northern Illinois and the Red Cross Blood Services - Mid America Region. LifeSource is the largest blood center in Illinois and distributes a half-million blood products annually to approximately 60 area hospitals in meeting the need for patient transfusion therapy.
---
SLIDE SHOW BELOW - Students from Highlands Middle School
​participate in their annual Spring Service Day.